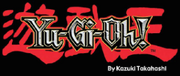 Summary of the Show
Yu-Gi-Oh! (遊☆戯☆王Yūgiō?, lit. "Game King" or "King of Games") is a Japanese manga created by Kazuki Takahashi. It has produced a franchise that includes multiple anime shows, a trading card game and numerous video games. Most of the incarnations of the franchise involve the fictional trading card game called Duel Monsters (originally known as Magic & Wizards), where each player uses cards to "duel" each other in a mock battle of fantasy "monsters". The Yu-Gi-Oh! Trading Card Game is the real world counterpart to this fictional game on which it is loosely based.
For more information about Yu-Gi-Oh!, visit here or here.
Appearances in Show
Ad blocker interference detected!
Wikia is a free-to-use site that makes money from advertising. We have a modified experience for viewers using ad blockers

Wikia is not accessible if you've made further modifications. Remove the custom ad blocker rule(s) and the page will load as expected.