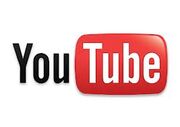 Summary of Video Hosting Service
YouTube is a video-sharing website, created by three former PayPal employees in February 2005, on which users can upload, share and view videos.
The company is based in San Bruno, California, and uses Adobe Flash Video and HTML5 technology to display a wide variety of user-generated video content, including movie clips, TV clips, and music videos, as well as amateur content such as video blogging and short original videos. Most of the content on YouTube has been uploaded by individuals, although media corporations including CBS, BBC, VEVO, Hulu, and other organizations offer some of their material via the site, as part of the YouTube partnership program.
Unregistered users may watch videos, and registered users may upload an unlimited number of videos. Videos that are considered to contain potentially offensive content are available only to registered users 18 years old and older. In November 2006, YouTube, LLC was bought by Google Inc. for US$1.65 billion, and now operates as a subsidiary of Google.
For more information about YouTube, visit here.
Appearances in Show
The Bieber Bowl (Justin Bieber)
Grey's In Anime (Pedobear, Over 9000)
Yo, Gagga, Gagga (Keyboard Cat)
Are You Karate Kidding Me? (Sneezing Panda)
Rejected Audition Tapes (Fred)
Thunder LOLcats (Weegee, Narwhals, Troll face, Budgie)
ICharlie (Grape lady falls, Afro Ninja)
The Average-ers (Annoying Orange)
The Adventure of Iron Man (Annoying Orange)
The Monday Project (Annoying Orange)
Total Recall Me Baby (Call me maybe)
Mad Security Cam (Gangnam Style)
Not A Fan-a Montana (Justin Bieber)
Ad blocker interference detected!
Wikia is a free-to-use site that makes money from advertising. We have a modified experience for viewers using ad blockers

Wikia is not accessible if you've made further modifications. Remove the custom ad blocker rule(s) and the page will load as expected.