Summary of Book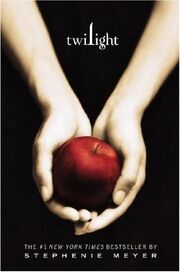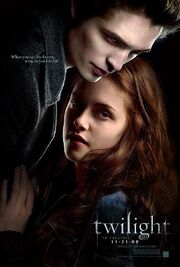 Twilight
is a series of four vampire-themed fantasy romance novels by American author
Stephenie Meyer
. It charts a period in the life of Isabella "Bella" Swan, a teenage girl who moves to Forks, Washington, and falls in love with a 104-year-old vampire named Edward Cullen. The series is told primarily from Bella's point of view, with the epilogue of
Eclipse
and Part II of
Breaking Dawn
being told from the viewpoint of character Jacob Black, a werewolf. The unpublished
Midnight Sun
is a retelling of the first book,
Twilight
, from Edward Cullen's point of view. The novella
The Short Second Life of Bree Tanner
, which tells the story of a newborn vampire who appeared in
Eclipse
, was published on June 5, 2010 as a hardcover book and on June 7 as a free online ebook.
The Twilight Saga: The Official Illustrated Guide
, a definitive encyclopedic reference with nearly 100 full colour illustrations, was released in bookstores on April 12, 2011.
Since the release of the first novel, Twilight, in 2005, the books have gained immense popularity and commercial success around the world. The series is most popular among young adults; the four books have won multiple awards, most notably the 2008 British Book Award for "Children's Book of the Year" for Breaking Dawn, while the series as a whole won the 2009 Kids' Choice Award for Favorite Book.
As of October 2010, the series has sold over 116 million copies worldwide with translations into at least 38 different languages around the globe. The four Twilight books have consecutively set records as the biggest selling novels of 2008 on the USA Today Best-Selling Books list and have spent over 235 weeks on the New York Times Best Seller list for Children's Series Books.
Thus far, the first three books have been made into a series of motion pictures by Summit Entertainment; the film adaptation of Twilight was released in 2008 and the second, The Twilight Saga: New Moon, was released on November 20, 2009. The third film, The Twilight Saga: Eclipse, was released June 30, 2010.
For more information about Twilight, visit Jacob Black, Edward Cullen, Isabella Swan, here or here.
Books and Movies
| | | | | |
| --- | --- | --- | --- | --- |
| # | Name of Book/Movie | Book Release Date | Movie Release Date | MAD Parodies |
| 1 | Twilight | October 5, 2005 | November 21, 2008 | 1 Parody. The book was spoofed in the Big Fang Theory. |
| 2 | The Twilight Saga: New Moon | September 6, 2006 | November 20, 2009 | None |
| 3 | The Twilight Saga: Eclipse | August 7, 2007 | June 30, 2010 | 3 Parodies. The movie was spoofed in the Twilight Saga: Eclipse, TwiGH School Musical and seen in Cobrah. |
| 4 | The Twilight Saga: Breaking Dawn (Parts 1 and 2 for Movie) | August 2, 2008 | November 18, 2011/November 16, 2012 | 2 Parodies. The movie got spoofed as Twilight: Staking Dawn and Twilight: Breaking Down. |
Appearances in Show
Ad blocker interference detected!
Wikia is a free-to-use site that makes money from advertising. We have a modified experience for viewers using ad blockers

Wikia is not accessible if you've made further modifications. Remove the custom ad blocker rule(s) and the page will load as expected.