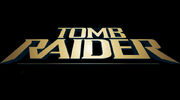 Summary of Game
Tomb Raider is a media franchise consisting of video games, comic books, novels, theme park rides, and movies, centring around the adventures of the fictional British archaeologist Lara Croft. Since the release of the original Tomb Raider in 1996, the series developed into a lucrative franchise of related media, and Lara went on to become a major icon of the virtual gaming industry. The Guinness Book of World Records has recognised Lara Croft as the "Most Successful Human Virtual Game Heroine" in 2006. The first six games in the series were developed by Core Design, whilst Crystal Dynamics developed the latest four; their fifth game is currently in production. Two movies - Lara Croft: Tomb Raider and Lara Croft Tomb Raider: The Cradle of Life - have been produced starring American actress Angelina Jolie as Lara Croft, the first of which is still the highest-grossing film adapation of a video game ever released, both in the U.S. and worldwide.
For more information about Tomb Raider, visit here or here.
Appearances in Show
Episode 16 Gaming's Next Top Princess: Lara Croft appeared as a contestant to be the Gaming's Next Top Princess but was eliminated 5th (Right after the 3 finalists)
Episode 24 Rejected... Video Games: The game Tomb Raider was renamed "Tomb Reader" and Lara Croft had to summarized the major themes in "Alice in Wonderland" in order to get the treasure.
Ad blocker interference detected!
Wikia is a free-to-use site that makes money from advertising. We have a modified experience for viewers using ad blockers

Wikia is not accessible if you've made further modifications. Remove the custom ad blocker rule(s) and the page will load as expected.