Summary of Character/TV Show
Thomas the Tank Engine
is a fictional steam locomotive in
The Railway Series
books by the Rev. W. Awdry and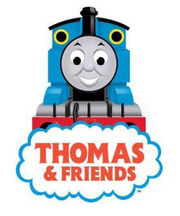 his son, Christopher. He became the most popular character in the series, and the accompanying television spin-off series,
Thomas and Friends
.
For more information about Thomas the Tank Engine, visit here, here, or here.
Appearances in Show
Ad blocker interference detected!
Wikia is a free-to-use site that makes money from advertising. We have a modified experience for viewers using ad blockers

Wikia is not accessible if you've made further modifications. Remove the custom ad blocker rule(s) and the page will load as expected.