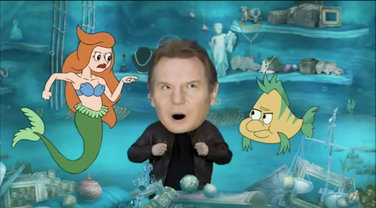 Summary of Fairy Tale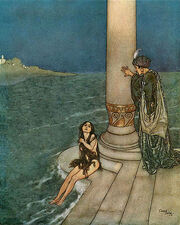 "
The Little Mermaid
" (Danish:
Den lille havfrue
) is a popular fairy tale by the Danish poet and author Hans Christian Andersen about a young mermaid willing to give up her life in the sea and her identity as a mermaid to gain a human soul and the love of a human prince.
Written originally as a ballet, the tale was first published in 1837 and has been adapted to various media including musical theatre and animated film.
For more information about the Little Mermaid, visit here (click on any link).
Appearances in MAD
Trivia
Ad blocker interference detected!
Wikia is a free-to-use site that makes money from advertising. We have a modified experience for viewers using ad blockers

Wikia is not accessible if you've made further modifications. Remove the custom ad blocker rule(s) and the page will load as expected.