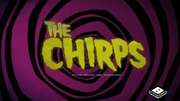 From S'UP / Mouse M.D.
Summary of Skit
Marshmallow Chirps return to wreak havoc on town.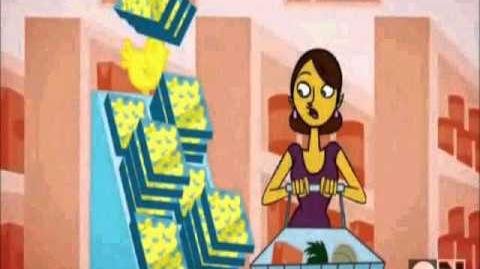 Transcript
Every year...
Oh, marshmallow chirps.
They return...
Oh, that's weird.
Just in time.... FOR EASTER!
AHHHHHHH!!!
What?! I have to restock the shelves!
The Chirps! They're gooey...
Ah! I can't get them out!
They're sticky...
Uhh... YAAAAH!
Girl: Easter Bunny?
Announcer: And they never ever go away! (The kid looks at a chirp found in his Easter basket) The Chirps!
Trivia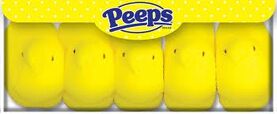 This skit is obviously a parody of Peeps, which is are marshmallow candy shaped into chicks, bunnies, and other animals, usually popular in Easter
The background is cut-off in one of the scenes