Summary of TV Show
TMZ on TV
, or simply
TMZ
and
TMZTV
, is an American syndicated entertainment and gossip news television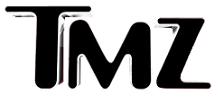 show that premiered on September 10, 2007. The program is generally aired on Fox, The CW and MyNetworkTV affiliates, though a majority of the stations that carry the series are Fox affiliates. It is essentially a television version of its sister operation, TMZ.com, a news website with a heavy emphasis on gossip of celebrities' personal lives, which debuted in December 2005.
The TV show and website are produced in a studio facility on Sunset Boulevard in West Hollywood, California. TMZ is an insider term ("thirty-mile zone" or studio zone) referencing the movie studio area of downtown Hollywood.
For more information about TMZ on TV, visit here.
Appearances in Show