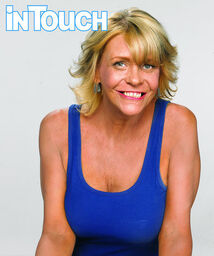 Patricia Krentcil is the tanning mom from Nutley, New Jersey who spent many hours on a tanning bed resulting in her signature extra-crispy look. She appears in MADvent Calendar from The Iron Giant Lady / Raising a New Hope as the woman accused of overtanning who turns out to be the robot from Hugo.
Ad blocker interference detected!
Wikia is a free-to-use site that makes money from advertising. We have a modified experience for viewers using ad blockers

Wikia is not accessible if you've made further modifications. Remove the custom ad blocker rule(s) and the page will load as expected.