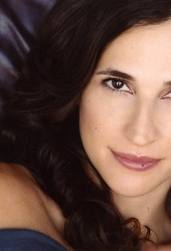 Michaela Suzanne Watkins (born December 14, 1971) is an American comic actress, best known for her various roles as a cast member on Saturday Night Live, a regular performer with The Groundlings in Los Angeles, her recurring role as "Lucy" in the sitcom The New Adventures of Old Christine, and for her supporting role as Mona in the romantic comedy The Back-Up Plan.
Episodes Acted In
Ad blocker interference detected!
Wikia is a free-to-use site that makes money from advertising. We have a modified experience for viewers using ad blockers

Wikia is not accessible if you've made further modifications. Remove the custom ad blocker rule(s) and the page will load as expected.