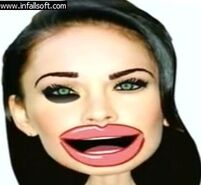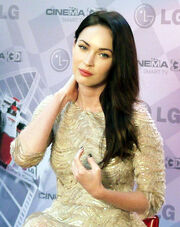 Summary of Character
Megan Denise Fox (born May 16, 1986) is an American actress and model. She began her acting career in 2001 with several minor television and film roles, including a recurring role on Hope & Faith. In 2004, she launched her film career with a role in Confessions of a Teenage Drama Queen. In 2007, she was cast as Mikaela Banes, the love interest of Shia LaBeouf's character Sam Witwiki in the blockbuster film Transformers, which became her breakout role. Fox reprised her role in the 2009 sequel: Transformers: Revenge of the Fallen. Later in 2009, she starred as the titular in the dark comedy/horror film Jennifer's Body.
For more information about, visit here.
Character Appearances in MAD
Ad blocker interference detected!
Wikia is a free-to-use site that makes money from advertising. We have a modified experience for viewers using ad blockers

Wikia is not accessible if you've made further modifications. Remove the custom ad blocker rule(s) and the page will load as expected.