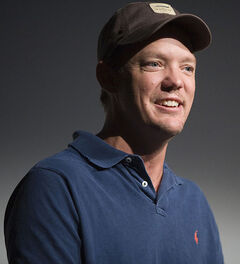 Matthew Lyn Lillard (born January 24, 1970) is an American actor and producer. He is best known for his roles as Stu Macher in Scream, Stevo in SLC Punk (awarded Best Actor at the Mar del Plata Film Festival), and Shaggy Rogers in the Scooby-Doo film series, animated movies, and one episode from Batman: The Brave and the Bold. In Samurai! Daycare on Shut Up! Cartoons, Lillard is the voice of Ned.
Episodes Acted In
Ad blocker interference detected!
Wikia is a free-to-use site that makes money from advertising. We have a modified experience for viewers using ad blockers

Wikia is not accessible if you've made further modifications. Remove the custom ad blocker rule(s) and the page will load as expected.