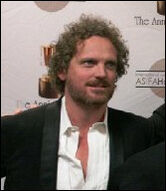 Hugh Davidson (2001-Present) is an American actor and screenwriter, best known for his work on the Adult Swim television series Robot Chicken, an animated sketch comedy series related to MAD. Davidson is also an alumnus of The Groundlings, an improvisational and sketch comedy troupe based in Los Angeles, CA.
Episodes Acted In
Ad blocker interference detected!
Wikia is a free-to-use site that makes money from advertising. We have a modified experience for viewers using ad blockers

Wikia is not accessible if you've made further modifications. Remove the custom ad blocker rule(s) and the page will load as expected.