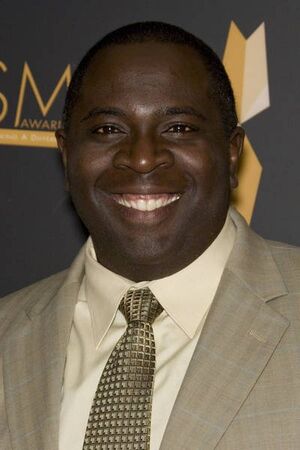 Gary Anthony Williams (born March 14, 1966) is an American screen actor who most recently appeared in Boston Legal and MAD. Additionally, he is known for his recurring role on Fox's Malcolm in the Middle as "Abe" Kenarban. He has also been known for the comedy series Blue Collar TV as a regular cast member. He has done voices for Adult Swim's animated series including Uncle Ruckus for The Boondocks and Coroner Rick on Stroker and Hoop. Williams also appears on the Adult Swim's first live-action show, Saul of the Mole Men. Williams co-founded and is Artistic Director of the L.A. Comedy Shorts film festival in Hollywood, California. Williams was also voice actor of Yancy Westridge in the video game Alpha Protocol, he also voiced Horace Warfield in StarCraft II: Wings of Liberty.
Episodes Acted In
Ad blocker interference detected!
Wikia is a free-to-use site that makes money from advertising. We have a modified experience for viewers using ad blockers

Wikia is not accessible if you've made further modifications. Remove the custom ad blocker rule(s) and the page will load as expected.