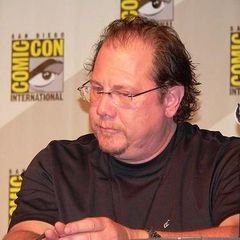 Fred Tatasciore (born in New York City, New York) is an American voice actor who portrays secondary characters as well as monstrous-looking types. He is best known for voicing the Hulk in the Ultimate Avengers, Next Avengers and Hulk Vs as well as voicing Saren from the critically acclaimed game Mass Effect and Damon Baird in the Gears of War video game series. He also voices the character "8" in the Tim Burton-produced film 9 that was released September 9, 2009.
Episodes Acted In
Ad blocker interference detected!
Wikia is a free-to-use site that makes money from advertising. We have a modified experience for viewers using ad blockers

Wikia is not accessible if you've made further modifications. Remove the custom ad blocker rule(s) and the page will load as expected.