Force Code / GleeVR is the 26th and final episode of MAD Season 1, and the 26th overall episode of MAD.
Episode Summary
Force Code: Colter Stevens has eight minutes to stop a bomb from destroying the Death Star.
GleeVR Sue Sylvester meanly introduces a DVR that turns your recorded show into musicals.
Segments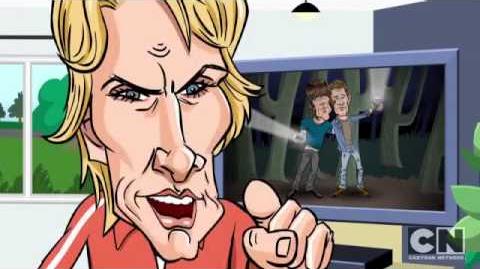 Gallery
Main article: Force Code / Flammable/Gallery
Transcript
Main article: Force Code / Flammable (Transcript)
Trivia
Voices
Ad blocker interference detected!
Wikia is a free-to-use site that makes money from advertising. We have a modified experience for viewers using ad blockers

Wikia is not accessible if you've made further modifications. Remove the custom ad blocker rule(s) and the page will load as expected.