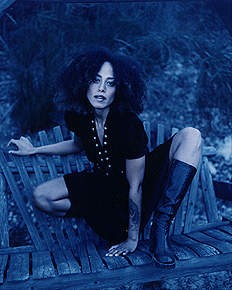 Cree Summer Francks (born Los Angeles, California on July 7, 1969) best known as Cree Summer, is a Canadian-American actress, musician and voice actress.
Summer grew up on the Red Pheasant Reserve in Saskatchewan. She is the daughter of Canadians Don Francks and Lili Red Eagle, a member of the Plains Cree First Nations. Her brother, Rainbow Sun Francks, is a former MuchMusic VJ.
She is perhaps best known for her role as college student Winifred "Freddie" Brooks on the NBC sitcom A Different World. As a voice actress, Summer is best known for voicing Penny in Inspector Gadget during Season 1, Elmyra Duff in Tiny Toon Adventures, Susie Carmichael on Rugrats and All Grown Up, Princess Kida in Atlantis: The Lost Empire, Valerie Gray in Danny Phantom, Foxxy Love in Drawn Together, Numbuh 5 and Cree Lincoln in Codename: Kids Next Door, and Cleo the Poodle in Clifford the Big Red Dog.
Episodes Acted In
Ad blocker interference detected!
Wikia is a free-to-use site that makes money from advertising. We have a modified experience for viewers using ad blockers

Wikia is not accessible if you've made further modifications. Remove the custom ad blocker rule(s) and the page will load as expected.