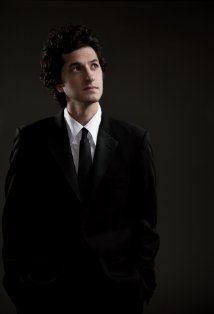 Ben Schwartz is an American comedian. A member of the Upright Citizens Brigade Theater, he got his start in comedy by faxing jokes to Saturday Night Live's Weekend Update and the Late Show with David Letterman. He has portrayed characters in two NBC shows, Undercovers and Parks and Recreation, made guest appearances in comedy sketches for CollegeHumor, and starred in the 2011 film Peep World. He has also been hired to write a remake of the 1991 comedy Soapdish. In addition, Schwartz has penned two books. Schwartz also had a small role in the 2010 film The Other Guys. He has also starred in the web series Jake and Amir playing a wide variety of roles.
Episodes Acted In
Ad blocker interference detected!
Wikia is a free-to-use site that makes money from advertising. We have a modified experience for viewers using ad blockers

Wikia is not accessible if you've made further modifications. Remove the custom ad blocker rule(s) and the page will load as expected.