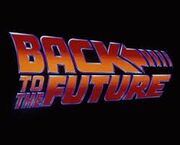 Summary of Movie
The Back to the Future trilogy is a comedic science fiction adventure film series written by Bob Gale and Robert Zemeckis, directed by Zemeckis, produced by Amblin Entertainment and distributed by Universal Pictures. The main plot follows the adventures of a high school student Marty McFly (portrayed by Michael J. Fox) and eccentric scientist Dr. Emmett Brown (portrayed by Christopher Lloyd) as they use a modified DeLorean automobile to time travel to different periods of the history of Hill Valley, California.
The first film was the highest-grossing film of 1985 and became an international phenomenon, leading to the second and third films which were filmed back-to-back and released in 1989 and 1990 respectively. Though the two sequels did not perform quite as well at the box office as the first film, the trilogy remains immensely popular after a quarter of a century and has yielded such spin-offs as an animated television series and a motion-simulation ride at the Universal Studios Theme Parks in Universal City, California (now closed); Orlando, Florida (now closed), and Osaka, Japan, as well as a Microsoft Windows, Macintosh, iPad, PS3 and Wii video game. The film's visual effects were done by Industrial Light and Magic. All together, the trilogy was nominated for five Academy Awards, winning one (Best Sound Editing).
For more information about Back to the Future, visit here or here.
Appearances in Show
Ad blocker interference detected!
Wikia is a free-to-use site that makes money from advertising. We have a modified experience for viewers using ad blockers

Wikia is not accessible if you've made further modifications. Remove the custom ad blocker rule(s) and the page will load as expected.